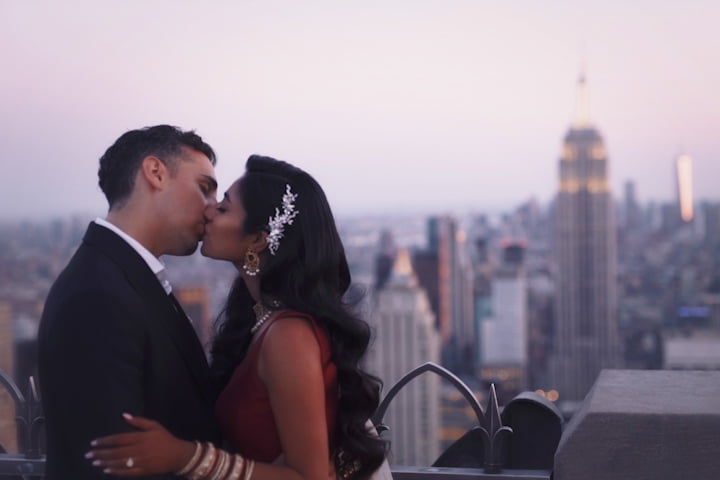 FEATHERSOULS FILMS specializes in capturing artistic events and we have traveled throughout the world to document special occasions and luxury weddings.
Exceptional Wedding Videography
Videos that illustrate the best days of your life
A stellar experience for outstanding results
We'll begin with conversation and connection. You'll share your wedding ideas. We'll listen and learn how you want to remember your day. Then, we will begin creating a detailed plan for how we'll capture those moments.
We'll discuss your vision for the day, and we will recommend trusted partners that can elevate and bring it to life. Then, we will begin visually designing the day structured around your personalities and surroundings.
On your wedding day, we will be capture your moments and interactions with your guests. And like an impromptu director, we will also provide as-needed guidance to make sure we capture your special day into video-perfect moments the way you want it.
The end result... A memorable experience and video that tell a one-of-a-kind story of the two of you.
Ensure the environment and emotion of your wedding are well preserved. While photos pause a moment forever,
video allows you to relive those moments in motion.
With video, you'll not only see your personal vows and speeches from your family and wedding party, but you'll also hear them.
At the end of every wedding, we look at each other and say "Wow, that went by so fast" and the couple feels the same way! After the big day is over, all that's left is the memories of a perfect day that flew by. But a wedding video allows you to relive and commemorate your special day forever.
Get proof that you pulled off an iconic proposal by arranging for a video to make it meaningful and memorable
Begin your wedding journey with the total assurance you'll receive beautiful photos and feel comfortable in front of the camera. During your engagement session, we'll get to know one another better. We will ask questions and photograph the way you light up when you talk about one another. And you'll see how we give you guidance for you to feel most comfortable.
"Thank you so much, Andrii! After a year a craziness we've all had, we're so happy we found you and blessed with such an epic wedding video!!"

- Julie
Get a customized proposal, fit to your needs, that results in the videos you want. Your proposal will include full wedding coverage, the number of videographers, the expected amount of videos you'll receive, and when and how you'll receive them.
Never worry if important moments or details will be missed. Our entire team of videographers, and assistants, will be present at your wedding for the entire day.
AERIAL/DRONE
SAME DAY EDIT
2ND DAY LOVE STORY( FOOTAGE OF YOUR RELATIONSHIPS BEFORE PROPOSAL)
60 SECOND INSTAGRAM/TEASER FILM
REHEARSAL DINNER COVERAGE (UP TO 3 HOURS ONE LOCATION)
ADDITIONAL FILMING HOUR(S)
ADDITIONAL CINEMATOGRAPHERS
4K RESOLUTION
EARLY DELIVERY (2 WEEKS)
FULL DOCUMENTARY FILM 60-120 min